Intrum Sweden is recruiting a new Finance Director
Intrum Sweden is the market leading provider of Credit Management Services in Sweden, and one of the largest business units in the Intrum Group. Intrum Sweden serves many of the most important and influential institutions in all major market segments, both through the provision of leading administrative as well as financial services. A best in class Finance team will be critical in continuing the successful growth journey and staying ahead of the competition.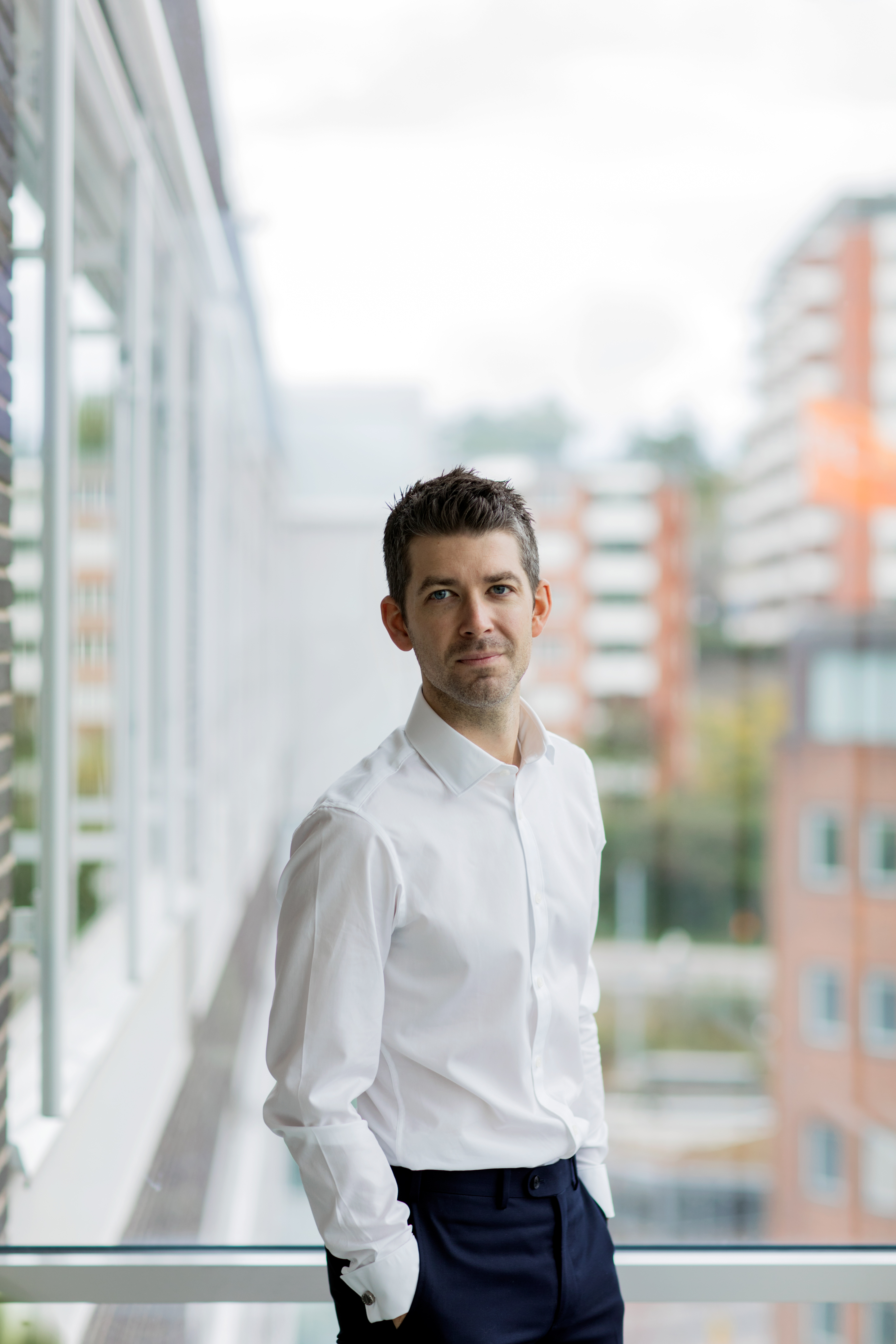 We are looking for a high-calibre finance professional with a strong focus on results and with a strategic and commercial mind set. Our next Finance Director will be a strong and business-oriented leader with deep financial knowledge and business acumen who has the ability to create trust within the organisation, on a strategic and operational level.
Fredrik Backman Managing Director Intrum Sweden.
As the new Finance Director, you will lead and develop the Finance and Business Support team and act as a catalyst for strategy realisation, fact-based performance management and an analytical approach to supporting all major business decisions. Reporting to the Managing Director of Sweden, Fredrik Backman, you will serve as member of the Swedish Management Team and hold joint responsibility for the development and success of the business in the Swedish market.
Intrum Sweden is Sweden's leading provider of Credit Management Services, helping companies prosper by offering solutions designed to improve cash flows and long-term profitability and by caring for their customers. Ensuring that individuals and companies get the support they need to become free from debt is one important part of the company's mission. Intrum Sweden is a part of Intrum, which has a presence in 24 countries in Europe and serve more than 80,000 companies across the region. In 2018, consolidated net revenues of Intrum amounted to SEK 13.4 billion. Intrum is headquartered in Stockholm, Sweden and the Intrum share is listed on the Nasdaq Stockholm exchange.
Qualifications
Requirements
Substantial experience as a Finance Manager in the Financial Services industry or equivalent

Proven track record within a commercial service provider organisation

Solid understanding of balance-sheet driven business, including aspects such as investment returns, capital planning and risk management

Documented leadership skills and experience from building teams

Fluency in English and a Scandinavian language

Master of Business Administration or other relevant academic degree
Personal characteristics 
Ability to combine strategic height with a hands-on attitude

Proactive and strong drive to get things done ("80/20 rule")

Strong interest in developing strategically and commercially

Structured and responsible ("safe pair of hands")

Dedicated and positive attitude

Strong interpersonal and communicative skills with the ability of getting people on board

Humble and responsive, with a sense of fun

Unpretentious and down-to-earth personality that goes well with people at different organisational levels and with various backgrounds

Structured thinker and intellectually curious

Highly efficient and tolerant to stress
Application
If you find the above description interesting and challenging, please apply by emailing your resume and cover letter to application@alumniglobal.com, with the reference AOAL-413641 in the email's subject field. This recruitment is handled by Alumni AB. If you have any questions, please contact Foed Hagström or Ulrike Rummler at Alumni, tel +46 8 796 17 00. Please apply as soon as possible as interviews will be held continuously.